Bidding on eBay is no rocket science. Everyone can do that. Nevertheless, there are a few simple tricks that will help you to win on eBay auctions and save your money. I will give you three simple tips on how to bid on eBay to win straight away. Later on, I will explain in more detail what are the risks if you choose a different bidding strategy.
A shocking proportion of eBay bidders get outbid or end up paying more than they could have just because they don't follow this simple bid-to-win strategy.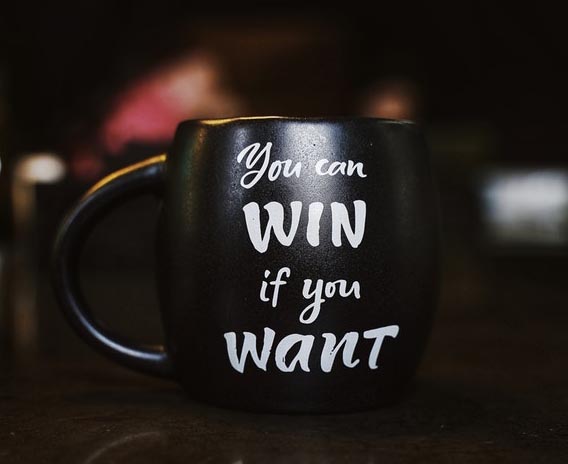 3 Tips on How to Bid to Win on eBay Auctions
Tip #1: Always know your maximum bid (before you bid). It's easy to get carried away in a bidding contest. It's really easy to lose one's head and bid substantially more than you intended. The truth is that even the most rational of us are not entirely immune to that.
Auctions are addictive. Adrenaline kicks in and emotions can run high. Therefore, always do remember that you are not there to compete with others. You are not there to prove yourself to others. The only reason you are there is to snatch a great deal. Nothing more, nothing less.
So, please make up your mind before you get to bidding. Do whatever research is needed (if any), reflect on the matter, and decide on the maximum amount you are willing to bid. Don't look back.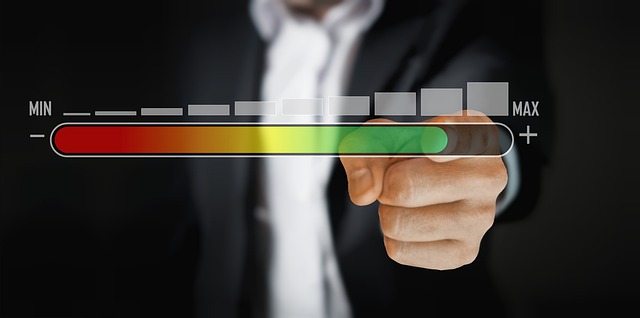 Tip #2: Place only one bid within the last 3 – 4 seconds of an eBay auction. You have to be like a sniper. One shot to kill. One bid to win. This is why you have to decide on your maximum bid beforehand. There will be no second chance.
If you have any issues with the speed of your internet connection, adjust your bid's timing accordingly. I am bidding 3 – 4 seconds before the end of an auction because I know that my delay is always 1 or 2 seconds. Thus, my bid gets confirmed 1 to 3 seconds before the auction is over. In case of slow internet, there could be a slight delay, and you might need to bid a bit earlier than 3 – 4 seconds before the deadline. However, it does not change the main rule – ideally, your bid has to get confirmed 1 – 2 seconds before the auction is over. Why this is important? Because it leaves your competitors no time to react upon your bid. It gives them no chance to respond.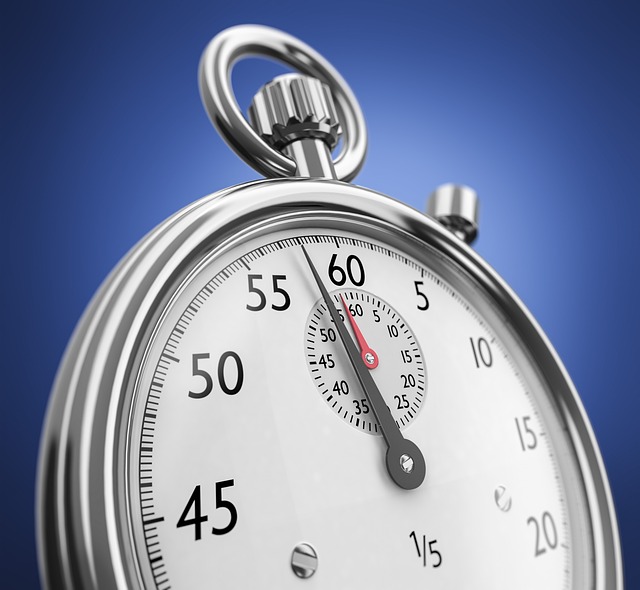 If you are unsure how fast your internet connection is, try to make some minor bids on eBay auctions that will end in days and will definitely attract other bidders (so that you don't win an item you don't need). Test how much time elapses between the moment you press the button and the moment your bid gets registered on eBay. On most occasions, it is no more than one second. 
Tip #3: Add $0.02 to your maximum bid. I know, this might sound like a piece of strange advice. The idea is extremely simple though. You are not the only hotshot out there. There are plenty of experienced eBay bidders competing for the same lots.
Imagine a regular eBay bidder who has decided to pay no more than $100 for a lot. So, how much that person will bid? Right, he will bid exactly $100. eBay veterans know that. Therefore, whenever they decide to pay $100 for a lot, they will bid $100.01. This is your chance to outsmart them by bidding $100.02. 
How to Prepare for Your Winning eBay Bid
Of course, you can do it differently, but I seriously doubt that you will find a better way of getting ready for your bid to win on eBay than this.
First of all, open the lot you are interested in a few minutes before the end of the auction. Enter the amount of your maximum bid. 
Then press the "Place bid" button. Don't worry, it will not make your bid effective. You will have to confirm it later. At this point, you are just getting into the starting position for your bid to win.
After you press the "Place bid" button a pop-up window will appear.
Keep track of the time left. The closer it gets to the deadline, the more attentive you should be. In the meantime, position the mouse pointer over the "Confirm" button. 
Now you are ready for your sniper shot. It's only you and your target. Are you ready to take it down? When it's approximately 10 seconds till the deadline, place your hand on the mouse (with the mouse pointer over the "Confirm" button, of course). Then, 3 to 4 seconds before the auction ends press the "Confirm" button. Let the final seconds of your bidding drama pass.
Is it hit or miss? Whatever it is, you have nothing to regret. You did your best. Even if you don't win, you are so much better off than you would be without this bidding strategy. Want some proof? Let's have a look at the consequences of some widely used alternative eBay bidding strategies. 
Bid to Win is NOT the Same as Win at All Costs
Remember, auctions, and eBay in particular, are your opportunity to snatch great deals. Don't be silly and don't use them to prove yourself to others. Do not engage in so-called bidding wars.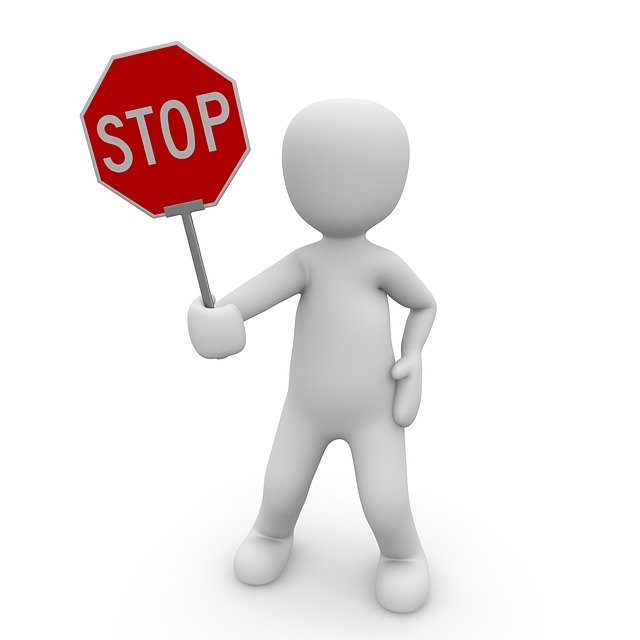 Engaging in a bidding war is one of the worst things one can do in an auction. It doesn't increase your chance to win. It doesn't do you any good at all. Its only effect is that it brings the price up both for you and your competitors. Yet, so many eBay bidders do exactly that. They lose their temper and start to take things personally. They start to bid against a complete stranger as if they have to prove that they are smarter, mightier, or richer than the other bidder. This is totally stupid. You don't want to do that.
This approach has only two potential outcomes. In the best-case scenario, you will make the other bidder pay more than he could have. In the worst-case scenario, it will be you who pays more than you could have. So, what's the point? Unless you want to make the seller happy, of course…
Take a look at the bidding contest between these two eBay bidders. It took them whole six days bidding against each other, and the only net result is that they drove the price up by $290. 
I wouldn't be surprised if the winning bidder wasn't all that happy after the dust settled. On many occasions, these bidding contests result in winning bidders paying not only more than they intended but also more than the item is worth.
Bidding wars are emotional and therefore irrational. And irrational shopping decisions are never good shopping decisions.
The Problems With eBay's Automatic Bidding System
It is surprising how many eBay bidders place their bids in advance (automatic bidding). Sometimes even days before the auction ends. Don't do that. There are two serious problems with this bidding strategy. First of all, it substantially increases the likeliness that you will be outbid. The reason is very simple. You are giving your opponents time for second thoughts.
You see, many bidders have no clue what their maximum bid could be. They adjust it in the course of bidding. When they place a bid and are automatically outbid by a higher bid that was placed earlier, they get emotional and want to gain the upper hand. Others convince themselves that the mere fact that someone else has placed a higher bid on this or that item means it is more valuable than they thought. Whatever the reason, they bid until they eventually outbid you.
In the above example, bidder 1***2 placed his bid about three hours before the deadline. Bidder 2***i apparently was not sure how much he should bid, and engaged in so-called bid chasing. As a result, bidder 1***2 was outbid. Note, this can happen even if you place your bid just minutes, not hours or days, before the auction's ending time. 
The other potential problem with eBay's automatic bidding is that you don't get outbid but your bid is driven up. Sometimes by a substantial amount. As a result of bid chasing, you end up paying more than you could have. And more than you should have. 
In the above example, bidder 3***g drove up the other bidder's automatic bid from $120 to $400. I don't see a single reason why bidder d***j, who won the auction, would be happy with his bidding strategy. Let's face it, automatic bidding does not work! Below are some more examples of bid chasing. 
Here the winning bidder placed his bid just 20 seconds before the auction's ending time. Yet, it gave another bidder enough time to squeeze in 3 consecutive bids and drive the price up by approximately 15%. The winning bidder could have easily avoided this by waiting another 16 – 17 seconds.
In the above example, the winning bidder placed his bid long before the auction's ending time and literally invited other bidders to take part in bid chasing. As a result, they drove the price up by $150.
It is so easy to avoid situations like this! Just don't use eBay's automatic bidding.
The Ultimate eBay Bidding Mistake: Multiple Consecutive Bids
Regardless of how bad bidding wars and bid chasing are, there is one eBay bidding strategy that is even worse. Never ever use it. I'm talking about a specific form of automatic bidding here – multiple consecutive bids that are placed in advance. Frankly speaking, I have never been able to understand why would anyone choose this strange approach to bidding.  
Six consecutive bids in less than two hours. Why would anyone bid like this? Is this an evidence of indecisiveness? Strangely, it is not a rarity. I have seen this weird bidding manner thousands of times. Here is another one.
And if you think that it is a silly but innocent approach to bidding, you are wrong. It has all the drawbacks of automatic bidding. Plus one more. And that's a huge one. Consecutive bids as in the above examples send a strong signal to dishonest sellers to engage in shill bidding (to bid on their own items with another account to artificially increase an item's price).
Of course, shill bidding can and does happen regardless of consecutive bids, too. However, under normal conditions, there is always the risk to "win" the auction, and shill bidders don't want that, of course. They just want to increase the price and have some extra profits. With multiple consecutive bids, this risk of winning an auction disappears. The shill bidder can bid in small increments. Step by step until all original bids, except the last one, are surpassed. Piece of cake. It is so tempting that no dishonest seller would be able to resist it. 
Or someone will do it just for fun. As in the example below. 
Bidder tq2016 placed 49 bids until he surpassed the first of two automatic bids by bidder 8***5. Apparently, tq2016 had no intention to win this auction. But for 8***5 the price jumped from £16 to £196 as a result of this. 
Conclusion: Bid for Fun (and Pay for That) or Bid to Win
To cut a long story short, you have only two options when it comes to bidding on eBay. You can bid the way millions of eBay bidders do. In this case, you will diminish your chances of winning an auction and substantially increase your chances of paying a higher price than you could have. Or you can use the strategy described in this post and bid to win. 
Just in case you are not sure how much it would be reasonable to bid on an eBay item, ask the Community.
Be smart. Shop smart.