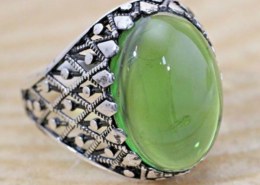 Hi everyone!
Can I have your opinion about this ring on Catawiki auction website? https://www.catawiki.com/l/37766301-925-silver-ring-6-52-ct-green-emerald
At the moment the highest bid is EUR 80, but the auction will end in 22 hours. So, there is still plenty of time.
I would love to know your opinion on how much it is worth to bid on this ring? I assume, the ring is pretty expensive. It has to be… The emerald's weight is 6.52 carats.
By the way, has anyone been buying anything from this seller – Venckerstore from Germany?
His (her) feedback score is far from being perfect – 94.1%.
Thank you very much!
Sincerely, A.K.